Vocal Arts Festival
October 1-2, 2023
For over a decade, the University of Northern Iowa has had the privilege of hosting thousands of young singers from across the state, providing an environment to meet other vocalists and experience making music together at its Vocal Arts Festival (VAF). Offering programs for students and conductors alike, the VAF seeks to provide an outstanding performance opportunity, positive atmosphere, and foster relationships between singers and ensembles. In addition, students will have the opportunity to take voice lessons from the UNI Voice Faculty, and scholarships may be awarded to study voice at the UNI School of Music as a music major. 
Participate in the Vocal Arts Festival and...
be a part of a very select musical group of 300 of the best voices from schools across Iowa and from the surrounding states
rehearse and perform the highest level of appropriate choral literature
hear the UNI Choral Ensembles performing choral works for all genres
take a private voice lesson with our Voice Faculty and audition to perform as a soloist at the Vocal Arts Festival Grand Finale Concert, possibly becoming eligible to receive a music scholarship
hear and enjoy performances by our UNI Voice Students
Learn more about VAF at UNI: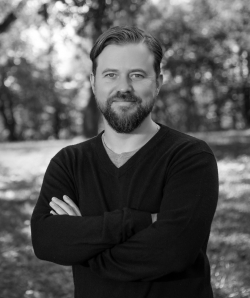 John Len Wiles is Associate Pr​ofessor of Choral Music at UNI where he conducts Concert Chorale, Cantorei, the UNI Varsity Men's Glee Club, serves as the Artistic Director of the Northern Iowa Bach Cantata Series, and teaches undergraduate and graduate conducting and choral literature. Widely respected for his teaching, he is the recipient of multiple teaching awards at the University of Northern Iowa and the University of Texas at Austin. An active clinician and guest conductor, Dr. Wiles has appeared as a conductor throughout the United States and Europe.
Contact: 
John.Wiles@uni.edu
(319) 273-7142