Jazz Combo Camp Instructors
Learn more about who you'll be working with and learning from during camp. See instructor profiles below!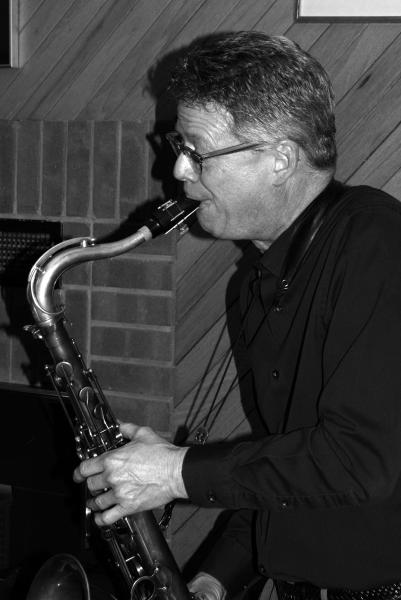 Chris Merz (saxophone), Camp Director
A highly sought-after clinician, Chris Merz has adjudicated at festivals in Iowa, Minnesota, Idaho, Colorado, Massachusetts, Connecticut and Virginia, and is the Director of Jazz Studies at UNI. As a writer, he has completed commissions for UMass Amherst, Amherst College, The Des Moines Big Band, Augustanna College, Waukee and Riverton (WY) high schools, among others. Current performance projects include Christopher's Very Happy. Band., The Iowa Jazz Composers' Orchestra, Alpha State Agents, and Erick Thompson's Fun Time Music Hour. Merz founded the UNI Combo Camp in his first year at UNI, 2001.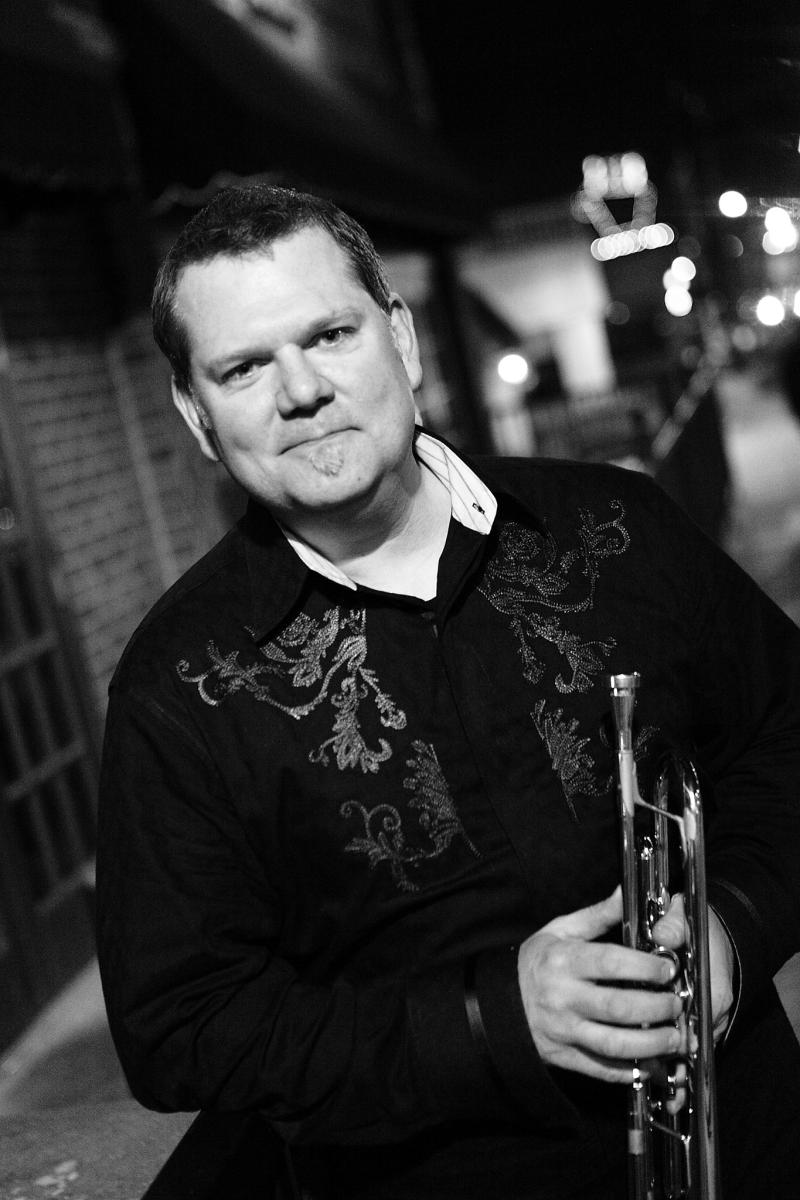 Dave Rezek (trumpet)
A Des Moines native, versatile trumpeter Dave Rezek played professionally for over 10 years between Boston and New York. While in New York, he performed as an original member of the multi-Grammy Award-nominated large ensemble Darcy James Argue's Secret Society (started in Boston) and was a frequent sub with other innovative big bands and numerous Broadway shows, including an onstage performance at the 2006 Tony Awards Show as a designated sub with the cast of Jersey Boys, where the show won Best Musical honors. Since his return to Des Moines in 2007, Dave has been a much sought-after private teacher, clinician, festival adjudicator, front/sideman, and/or guest artist, and has performed alongside numerous top Midwest jazz artists.
In 2015, Dave became the Artistic Director and Bandleader for the Des Moines Big Band, which has been the featured resident band at Iowa's premier jazz club, Noce Jazz & Cabaret, since the club's opening on New Year's Eve to ring in 2016. The DMBB performs there weekly, from September through May, and, as part of their Intermission Program, hosts over 30 Iowa schools and community bands each season. Dave also leads own original-music septet Dave Rezek's Alpha State Agents, and he is a member of the Tony Valdez Large Band, the Bryan Schumacher Quintet, the Iowa Jazz Composers Orchestra, the Brian Martin Big Band, and the Paul Lichty Jazz Orchestra. He has also been an arranger/musical director for many of vocalist and Noce Co-Owner Max Wellman's projects, including their popular annual Home For The Holidays show that celebrated 12 years running.
Dave has been on faculty at Creative Music Studio -- Iowa's only year-round instrument techniques and jazz education school -- since 2012. His private instruction there covers trumpet techniques (beginning through advanced), All-State preparation (Classical and Jazz), and jazz improvisation. He previously coordinated and coached jazz combos at Drake University. In 2015, Dave was the recipient of a Community Jazz Center Special Recognition Award for his contributions to the jazz tradition in Central Iowa. He earned his Bachelor of Music Education degree with a jazz studies specialization from the University of Northern Iowa and his Master of Music degree in jazz trumpet performance from New England Conservatory in Boston.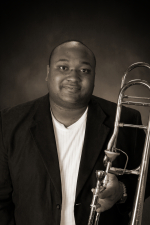 Anthony Williams (trombone)
Anthony Williams currently serves as Assistant Professor of Trombone at the University of Northern Iowa where he teaches applied trombone, trombone choir, jazz trombone ensemble, low brass techniques, and trombone literature. An active clinician, he has worked with middle school, high school, and college students in Arkansas, Tennessee, Mississippi, Texas, North Dakota, South Dakota, Washington, Montana, Minnesota, Illinois, Iowa, Manitoba, and Saskatchewan. He maintains a high frequency of performing in classical, jazz, and new music settings by performing locally, regionally, and nationally. He has performed with artists and ensembles such as the Memphis Symphony, Arkansas Symphony, Waterloo-Cedar Falls Symphony, Dubuque Symphony, Memphis Jazz Orchestra, Jazz Orchestra of the Delta, Ray Charles Orchestra, Dirty Dozen Brass Band, Natalie Cole, and the Temptations. Williams recently performed as lead trombonist on the Mike Waldrop Big Band's 2015 release: "Time Within Itself" Other recording projects include Grosso for Trombone and Electronics for Mexican born composer, Jorge Sosa's album, "Plastic Time," albums by Ryan Middagh, The Dave Lisik Jazz Orchestra, University of Memphis "Southern Comfort" Jazz Ensemble, and The University of Northern Iowa Jazz Band One playing lead trombone.
Dr. Williams earned degrees from the University of Central Arkansas (BM), University of Northern Iowa (MM), and the University of Memphis (DMA). He is a member of the International Trombone Association, National Association for Music Education, College Music Society, and the Jazz Education Network. Williams is a Conn/Selmer artist-clinician and plays Giddings and Webster mouthpieces exclusively.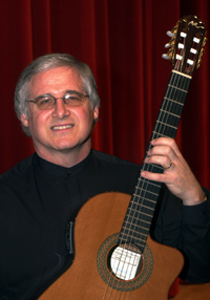 Bob Dunn (guitar)
UNI's Jazz and Classical Guitar Instructor Robert Dunn also teaches at Grinnell and Wartburg colleges. Mr. Dunn has taught at the UNI Jazz Combo Camp, the SWCC Jazz Camp, and has served as an adjudicator or guest soloist at the Coe Jazz Summit, the Hoover Jazz Festival, and NEIBA and SCIBA jazz contests. He has performed in the pit orchestra for touring productions of Chicago, Joseph and the Amazing Technicolor Dreamcoat, 42nd Street, Copacabana, and Annie. He is an active performer on guitar and electric bass in Northeast Iowa.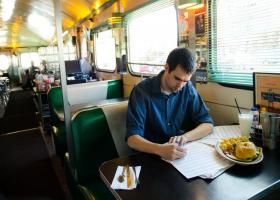 Mike Conrad (piano)
Mike Conrad is a composer, improviser, and teacher from Iowa. He graduated with a Master's degree in Jazz Composition and Arranging from the Eastman School of Music, where he studied with Bill Dobbins and played lead trombone in the Eastman Jazz Ensemble. As a pianist, Conrad has performed with groups from across the country, including the Alexa Tarantino Quintet, and Christopher's Very Happy. Band. In addition to touring China in the summer of 2016, he has appeared at the Rochester International Jazz Festival, the UNC/Greeley Jazz Festival, the Iowa City Jazz Festival, the Twin Cites Jazz Festival, and the Umbria Jazz Festival in Perugia, Italy.
From 2013 to 2015, Conrad was the Head Band Director at West High School in Waterloo, IA where he directed the Wind Symphony and Jazz Ensembles and taught Music Theory and Jazz Improvisation. He also led his own large jazz ensemble called COLOSSUS and is currently leading and writing for a unique 15-piece group called the All Angles Orchestra. Mike Conrad enjoys directing jazz ensembles at the University of Northern Colorado, teaching jazz piano and jazz composition lessons, and working with high school jazz bands from around the country in clinics and at festivals. He has been on the jazz faculty at the University of Iowa's Jazz Camp, the University of Northern Iowa Jazz Combo Camp, and the Rockport Jazz Camp in Massachusetts. For his work at the Eastman Community Music School, Conrad received Jack L. Frank Award for Excellence in Teaching.
Conrad has been recognized for his arranging and composing with four ASCAP Herb Alpert Young Jazz Composer Awards and five Downbeat Student Music Awards, as well as awards from the American Society of Music Arrangers and Composers and Ithaca College's Jazz Composition Contest. He has been commissioned by several schools and organizations such as the West Point Army Jazz Knights, Excelsior Charter Schools, the New York Youth Symphony Jazz Band, and the University of Northern Iowa. Mike Conrad truly loves collaborating with other musicians, and always brings his creativity and expressiveness to every concert that he performs and every composition that he writes.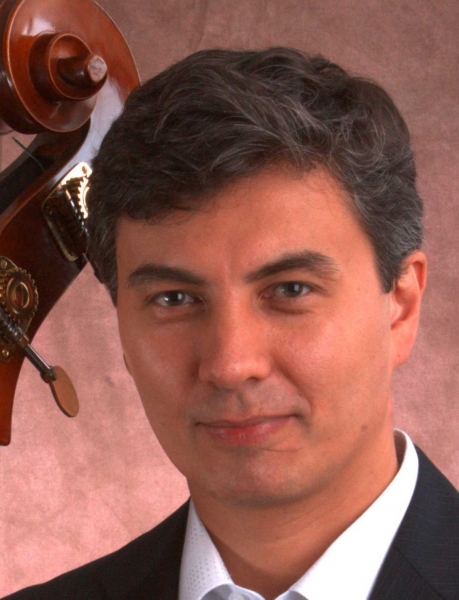 Alex Pershounin (bass)
Dr. Alexander Pershounin has performed extensively throughout Europe and United States in both classical and jazz settings and has been featured as a performer and composer on such internationally recognized music events as Montreaux Jazz Festival in Switzerland, Pori Jazz Festival in Finland, Europe's Jazz Contest in Belgium, and New Orleans Jazz Fest, among many others. His performing credits include collaboration projects and appearances with world-class artists ranging from Bob Berg, Mulgrew Miller, Conrad Herwig, and Benny Golson to Itzhac Perlman, Yo Yo Ma, and Ray Charles, to name just a few. He also has recorded several commercially released compact disc albums and music to four full-length motion pictures. Dr. Pershounin holds DMA and MFA degrees from the University of Southern Mississippi and MFA and BM degrees from Russia's most prestigious music institution: Gnessins' State Academy of Music in Moscow. Before joining music faculty at UNI Dr. Pershounin had taught at Columbus State University, Minnesota State University Moorhead, Westfield State College, University of Southern Mississippi, and various music institutions in Russia. His students won national and international competitions, were accepted in most prestigious music institutions, and successfully developed their own professional music careers.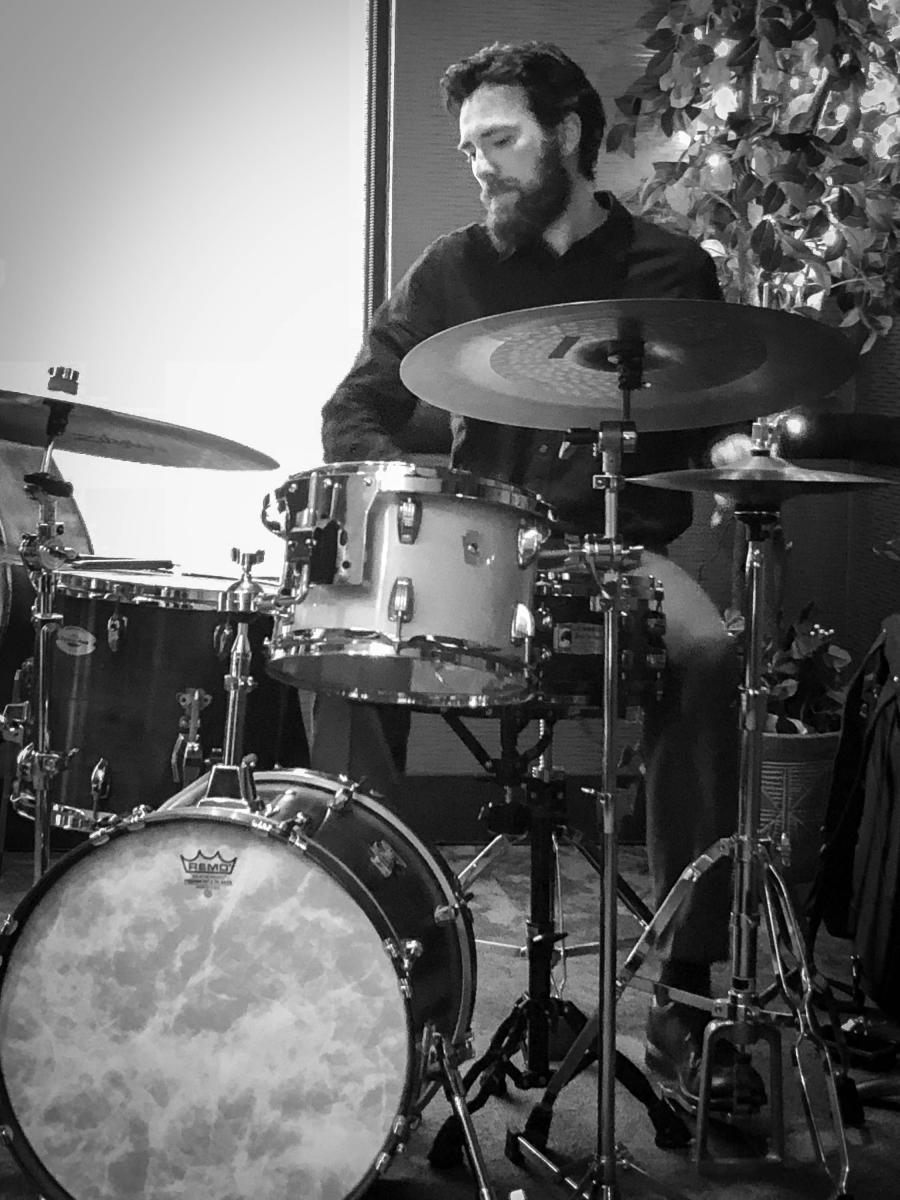 Josh Hakanson (drums)
Josh Hakanson is a musician and educator based in Cedar Falls, IA. On drum set, Hakanson has played professionally in the Northwest and Midwest in a range of musical styles, encompassing jazz, rock, hip-hop, and fusion. As a student and professional performer, he has made appearances with such musicians as Bobby Shew, Adam Kolker, John Wojciechowski, Luis Bonilla, Benny Green, Steve Owen, Idit Shner, Joe Manis, Bob Washut, Chris Merz, Dave Rezek, Don Jaques, and many others. As an educator, he has taught private lessons to all ages, coached large and small jazz ensembles at the collegiate level, and administered music clinics at the middle and high school level.